Whether you're cruising through the city streets or racing down a winding mountain trail, having slippery pedals on your bike can be a huge pain. Not only is it annoying, but the lack of grip onto the pedals can prove to be dangerous.
You need to have complete control of the pedals to manipulate your speed and body weight during the ride. Unfortunately, mud, dirt, and rain can make you lose control in an instant, leading to a nasty fall. Luckily, there are a number of ways to improve the grip of your pedals and keep riding. Instead of heading inside at the first sign of precipitation, keep these solutions in mind to regain grip and control of your bike.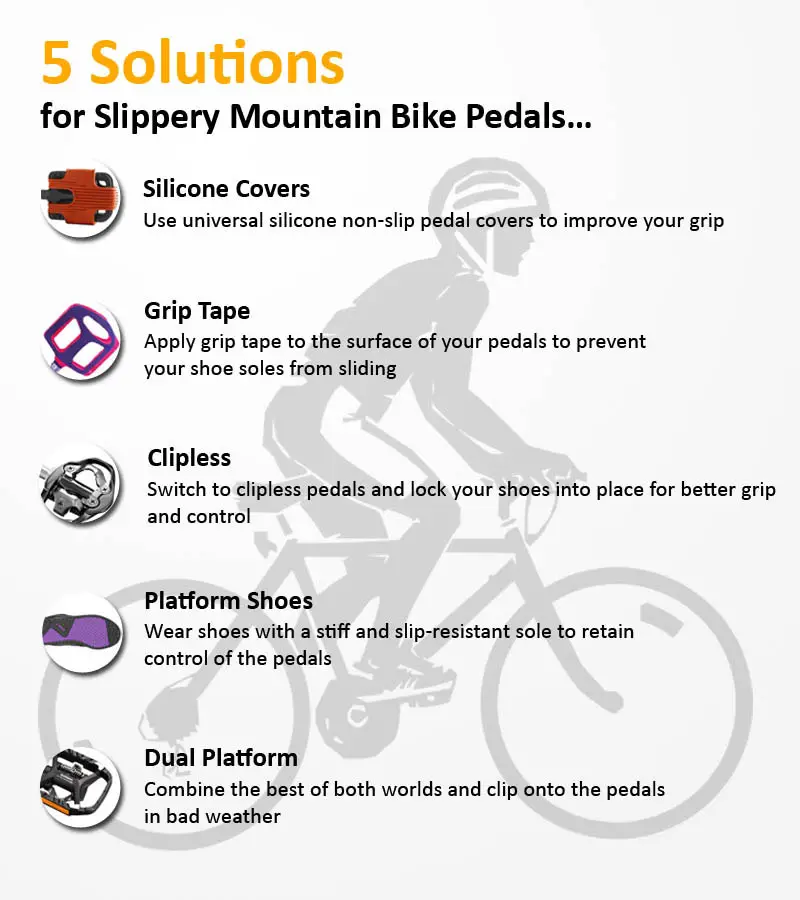 1. Use Silicone Non-Slip Pedal Covers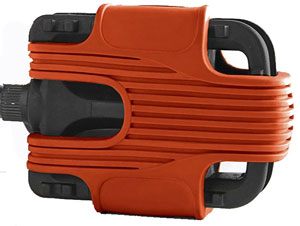 Silicone pedal covers are a relatively new accessory that can increase the versatility of your pedals while keeping you safe. These covers slip over standard flat pedals with no complicated installation process, similar to that of a silicone phone case.
Covers are designed to accommodate virtually any flat pedal and feature cutouts to ensure full pedal functionality. It will stay on the pedals regardless of where you go and keep your feet stable as you ride.